Movie Review – Scoob!
Just because we can't go to movie theaters during this worldwide pandemic, doesn't mean there aren't still some entertaining movies still being released. Today we got a chance to see Scoob! which was on all of our lists ever since we first saw the preview. I'm going out on a limb here and assuming most of you know the characters and the main storyline of the Scooby Doo animated series. So, skipping all of the backstory, it's basically another Scooby Doo mystery, just on a much larger scale. That's not to say it's bad, but it wasn't particularly great. The kids will love it, but adults might be a bit bored once the nostalgic factor wears off, in my humble opinion.
Note: Affiliate links may be used in this post. I may receive a small commission at no extra cost to you if you make a purchase through my affiliate link. Read my full disclosure policy here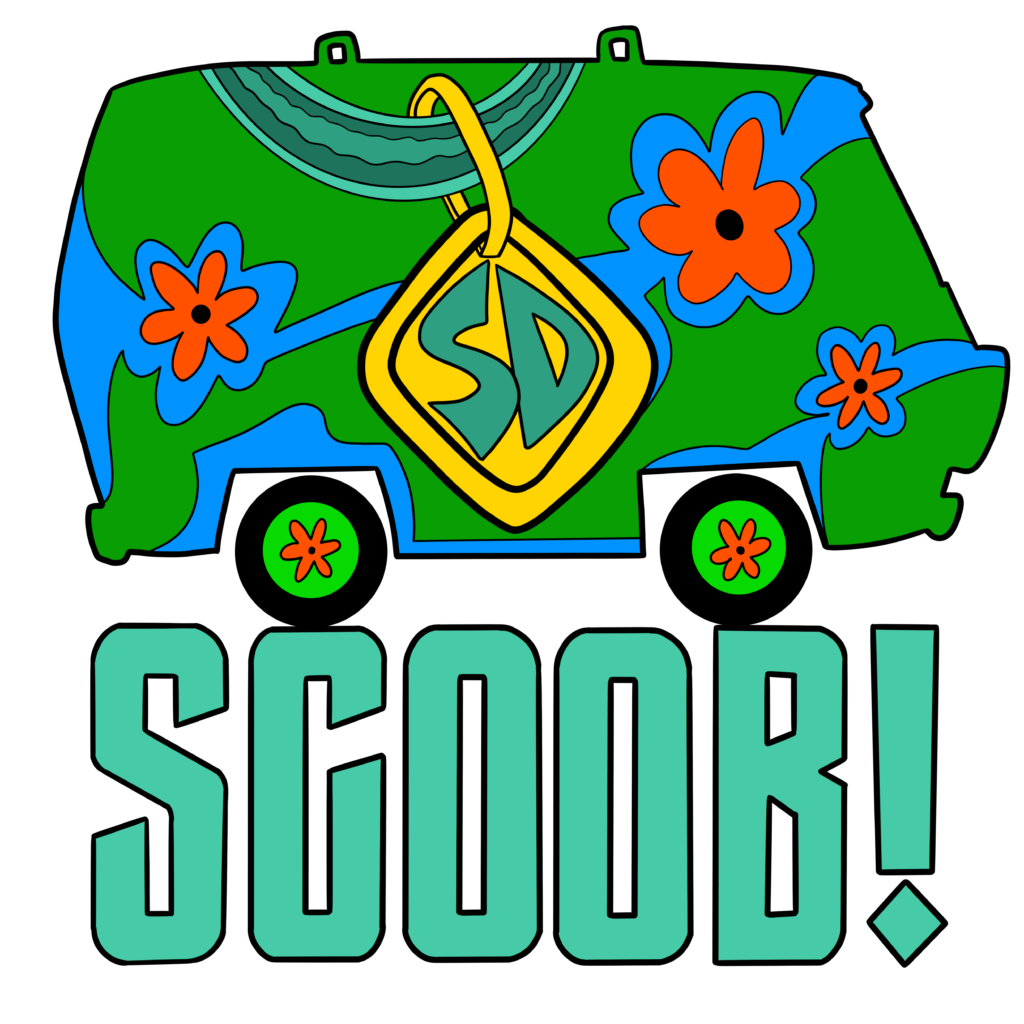 While the humor is there in spades, most of it lies with Shaggy and Scooby and their "superhero" friend Blue Falcon. I, personally, loved the many references to the various Warner Brothers films. The little poke at the Harry Potter series in the binning was hilarious. Though I will say that while most of it is rightfully kid oriented humor, the little joke about the Tinder dating app seems a bit out of place being a very adult app. Both kids asked what Tinder is and all we said was something you're never getting.
There are a whole slew of well known actors who lend their voices to this film. Although personally I only really recognized a few. Dick Dastardly in particular has a very over the top, Peter O'Toole feel which I think is one the highlights and a great villain voice, especially for a Scooby Doo villain. And Will Forte does a great job voicing Shaggy and really gets the scratchy voice down that the character is known for. The rest of the cast does a great job for the parts they voice, although not many others stick out in particular.
I will say that the second half of the film really ups the excitement and saves the movie as a whole. I found myself a bit bored starting out but ended up for the most part enjoying it by the end. The action may not be top notch (thank you Pixar for setting the bar so high), but it was fairly good especially towards the film's climax. The underlying theme of friendship being something that lasts through anything is awesome and who better to show that than two of the best friends there ever were?
Overall I have my share of mixed feelings about this film. It may not be worth repeated viewings for me, but it was at least a fairly enjoyable film that I'm sure we'll be seeing on our TV multiple times if the kids have their say.
6/10