Rotary Park is located in Blue Springs, Missouri. This park features a lake called Railroad Lake so we had to go check it out. This park is about 12 acres features 2 shelters, 2 playgrounds, volleyball, tennis & basketball courts, a nice trail, and a nice gazebo. There is also restrooms when it is park season.
The gazebo is beautiful here and far enough from the playgrounds that it would work great for weddings, parties, and the like.
There is a playground on each side of the park, one is older, and the other is newer and train themed.
The train themed playground is made to look like a clock tower for the bigger playground with slides, nets, and spider web climbing, and lillypads. There is also a handicap wheelchair swing over here, along with spinny wheels and drums. The little kid playground is an actual engine, so can go in and drive the train once you climbed thru the tunnel. There is also one of those giant ball spin merry go rounds.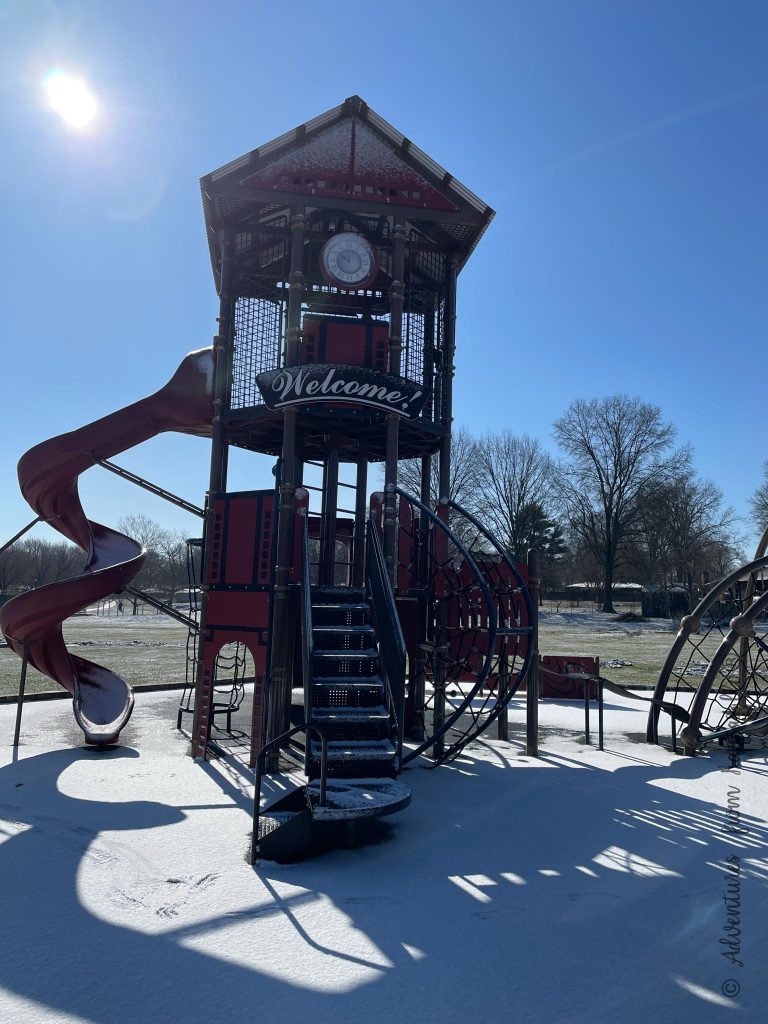 The second playground is older, has some life left in, there are two kinda larger ones in this same area. This playground makes me think of the ones I played on as a kid the double bars, moving bridge, several style slides, and several tunnels.