This is the page you will find all the 2022 Black Friday deals, I won't be posting everything, because that is just impossible, but if you are looking for something leave a comment you never know. This page will continue to be updated til Cyber Monday.
As always with Amazon and other retailers they might change the price, take it off sale etc, so double check it before checking out.
Disclaimer – We might make money if you shop with these deals. We are also part of the Amazon Associate program, check the TOS for the longer details.
Black Friday Cyber Monday is Here
Everything in the store is on sale! First ever doing a store-wide discount, but it's what I felt was in my heart to do this year. Grab them while the fire is hot! The sale ends on Cyber Monday, November 28, 2022.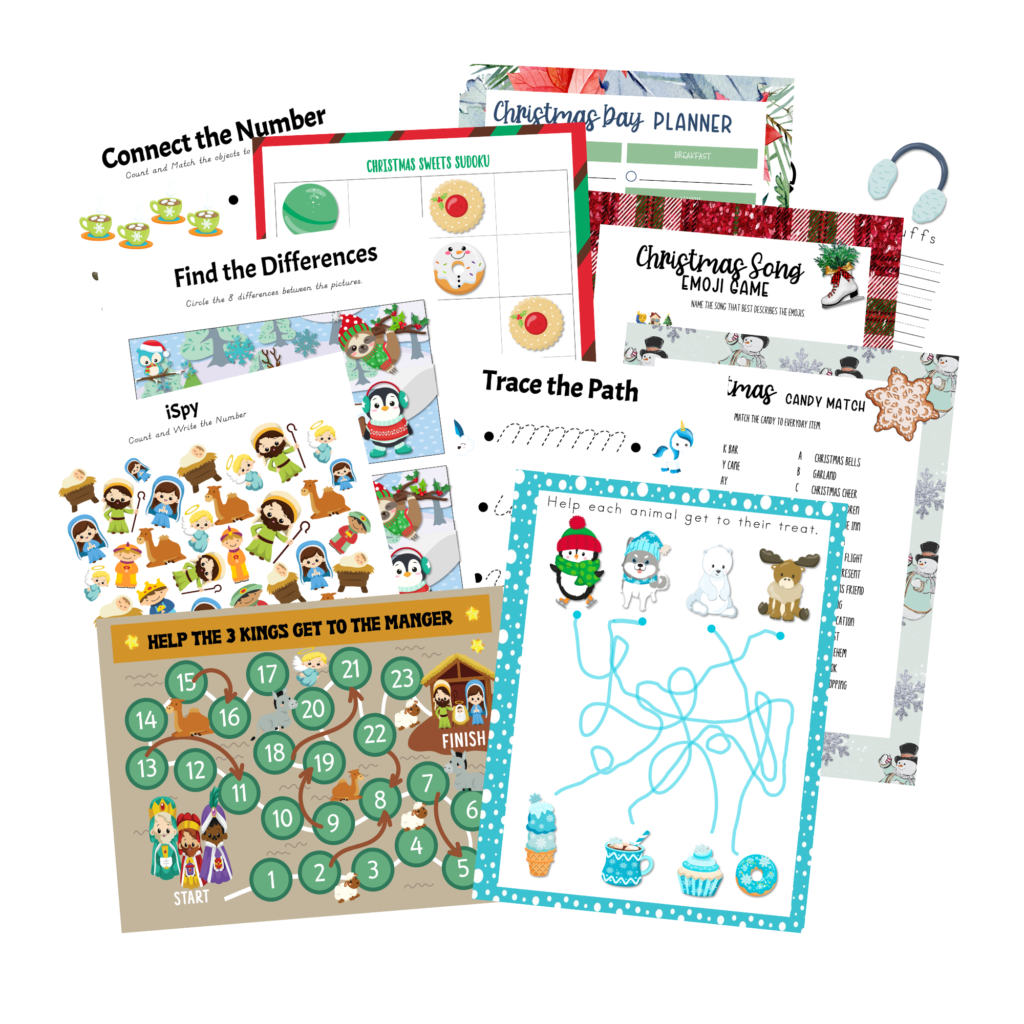 Amazon Black Friday Deals
Give the gift that keeps on giving the audible membership is $5.95 for the first 4 months, books on electronics membership.
Little Giant Ladder 22ft – We own this one and love it, this one is a great deal under $250.
Ladies Lace Up Loafers – Super comfortable shoes at a great discount!
Color Changing Rope Lights – Any kid would love to add these to their room, amazing price under $18.
Minnie Mouse Mini Cupcake Maker – We purchased this for my niece in 2020 for her birthday and she just loves being able to make mini cupcakes by herself. This is a best price under $40.
Silk Pillowcases – Being a two pack under $6 with 72,000 ratings this is a steal and works as a stocking stuffer too.
Microfiber Sheets – This summer after our move realizing we don't have alot of sheets for the kids and how expensive they have become these are a great deal under $10 in both boy and girl patterns.
Snap Circuts are a wonderful STEAM toy that keeps growing with the child(ren). We have loved ours and still use them, this is the best time of year and price to find them at.
Green Toys are cute little plastic toys, they have several at 40-50% off making them a great gift, these would also be wonderful for donation trees or places like Happiness for Harpers.
23 and Me DNA Test – We did this, I should add this to the post about gifts for the hard to buy for people. Under $100 is the standard sale, but I have never seen it cheaper for this version.
Fisher Price Little People Farm under $25 awesome savings if you are looking to add this to your collection or start on.
Montessori Stacking Rocks – 40% off and don't forget the 20% off coupon.
Princess Yahtzee Jr – Under $10
Potato Head – Under $11 and over 50% off Ready for the Whole family
Monopoly Dino Jr Edition – Over 40% off
Laugh & Learn Game & Pizza – Over 40% off, Such a fun and cute baby toddler toy or baby shower gift
Yeti My Spaghetti – Over 40% off making it under $10
Picasso Tiles – Over 75% off, these are awesome building tiles
Magnet Toys 100ps Blocks – these are open shapes We loved the Picasso tiles better but I know several who loved these more.
Microsoft Office – Save over $50 on 12 month
Electronics
Amazon Fire TV Stick streams up to 4K, most apps and is under $25 making it an awesome deal to ditch cable. Don't forget your Prime subscription comes free with video.
Mini Projector – Compact size and has the capability to wirelessly connect to devices. Awesome deal at 70% off!
Portable Bluetooth Speakers – Great for all occasions and waterproof too! Great deal at over 50% off!
Amazon Smart Plug – With a savings of just under 50%, this is a great way to add some smart automation to your home!
Apple Air Tag – 4 Pack and Single is on sale
Apple Air Pods – These are the 2nd generation with a charging case, a great price under $80. If you are looking for Pros these are under$200.
Blink Mini – Day Night Video, Two Way Audio, Motion…These run awesome and it's over 50% off.
Wyze Lock WiFi Bluetooth Alexa, Google Lock – This is within a few dollars of last year's price at 30% off so if you are looking for this buy it now.
Wyze Camera Night Vision – My dad loves these cameras, I have seen them work they are awesome! This price of 60% off is the time to buy. Looking for something a bit smaller, this one is just over 20% off.
JBL Earbuds and Headphones – 50% off on most products so linking the list of them.
Holy Stone Drone– Awesome Brand for Drone almost 50%.
Beats Powerbeats Pro Wireless – 40% makes it great deal for ear
Fitbit Luxe Fitness and Sleep Band – A few colors on sale for almost 40% off, making it under $100 dollars.
Fire HD 8 Kids – Under $90 great colors some including cases.
Echo Dot Kids Owl and Dragon – Under $30 fun for kids.
Echo Dot 3rd Generation – Under $15 for this small Alexa.
Nintendo Switch Games
Sonic Frontiers – This game is going to sell out at over 50% off if this is a want, grab it now.
Knockout Home Fitness – Half off, make this a great game if adding fitness back to your game plan is in your future and you like kickboxing, karate, etc then you will like this game. I am a huge believer in these games if used to help with your fitness plan.
Story of Seasons – Friends of Mineral Town – Think of Farmville when Facebook came out, this is kinda like that in switch form. Cute characters, rated 10+.
Let's me honesty other than it being a good price, I have no clue what these game ar about.
Rune Factory 4 – Under $20 anime Teen.
DioField Chronicle – Under $40, Teen rated.
Life is Strange – Over 50% off, rated Mature.
Assassin's Creed Ezio Collection – Over 50% off, rated Mature.
NieR: Automata – Save $10 is a good deal, rated Mature.
Persona 5 Royal – Save over 50%, rated Mature
If you also need some accessories here are some deals that are to be had.
Headset and Mic for Swith this is under $10 awesome deal.
Carrying Case that also holds extra controllers, cords, and games under $15.
Crafty Deals
UV Light – Great for UV epoxy under $25.
Circut Mug Press – If you are wanting a simple mug press, or love Cricut Products great deal under $150.
If you can handle slime – some of these kits are over 50% off making them an awesome deal. I also wish I could be you.
Travel
This little gadget is perfect for those who love to fly or do lots of flying, it a handsfree phone holder for the airplane tray at under $10 makes.
Bagsmart Travel Jewelry Case – Nice price around $15 and has places for everything.
LifeStraw – Great for Hiking, Emergency, and Camping over 70% off
Kitchen
Keurig Mini K Cup – Save 50% off, great for small kitchens and college kids.
Instant Pot 6Qt – Under $80, love it for rice and frozen whole chicken.
Instant AirFyer – Single Basket under my $70.
Instant Pot Accessories – Up to 69% off a bunch of Instant Pot accessories
Crock Pot – Under $30 – this is also a great wedding gift.
Ninja Blender – This is a love appliance for us, and get deal under $70, love the smoothie cups.
Zulay Milk Frother – Great frother and mini blender at 25% off!
Magic Bullet Mixer – Great for smoothies, coffee, salsas, and much more!
Snap On Strainer – Great for all shapes and sizes of cookware, makes straining so easy!
Small Business
This not so little guy I couldn't decide if he should be in Small Business or Homeschooling – Glass Dry Erase Board All Sizes on Sale.
If you have a kid or yourself is trying to get into YouTubbing these are great prices wint most over 50% off for the tripods and ring lights.
Homeschool
Dry Erase Board is an awesome add on to any room when your schooling. This under $10 option makes it not only a nice size, but not price too.
Crayola Supertip Markers – These are awesome markers and what is better than 80 colors and at under $15 you can gift them to the whole family.
Shark Self Empty Robot Vacuum – Yes, this is under homeschool because it makes your life easier doing things while you are doing school or other items half off.
Looking for a Black Friday post only about trains check out this blog post.
If you are looking for ideas for presents check out this post about Crafty Gifts, or this one about Popular Items this season, or check out this one about shopping for hard to gift people.