Ahh, holidays are such a wonderful time of the year! It's time of year for family, friends, and celebrations! One popular way to celebrate is a Christmas party. Planning a party can make your holiday season brighter.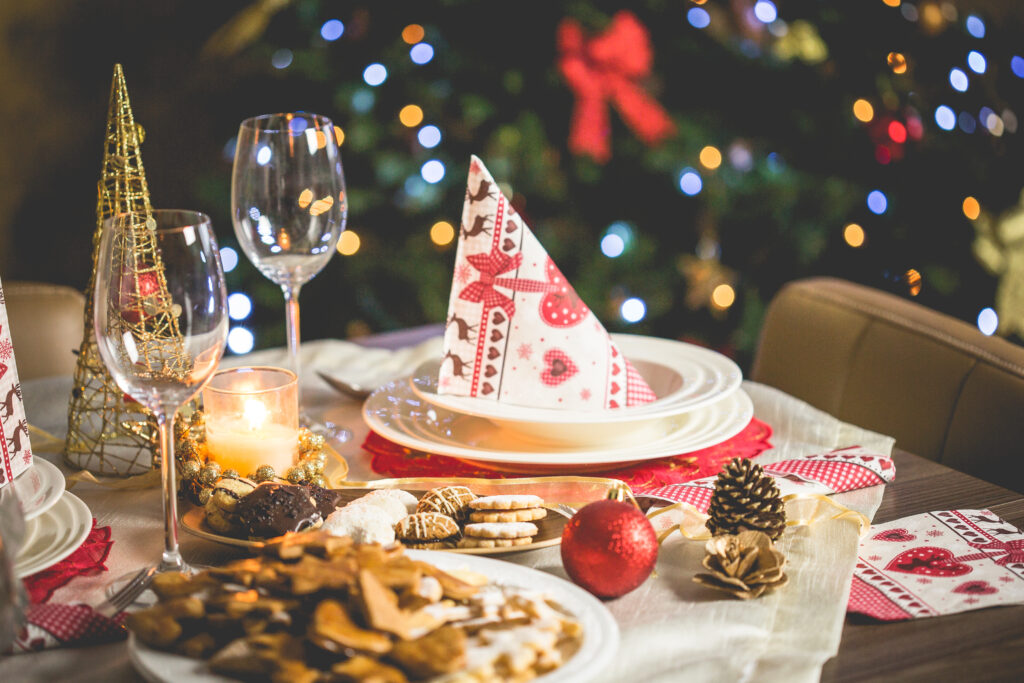 There are many aspects of planning that need to be considered beforehand such as location, budget, guest list, food, drink, music, and games. Christmas is a time for celebration! Don't worry, it doesn't have to be as hard as it seems.
**Disclaimer – We might make a small amount of money from affiliate links and clickable photos in this post, but at no additional cost to you.
Essentials for Having a Christmas Party
Christmas is a time for families and friends to get together and celebrate the holidays. It's a time to enjoy yourself. Some questions to ask yourself are, do you have enough space in your home? Do you know how to cook? Is it family friend or an adult only party? Are you doing all the cooking, or asking the guest to bring an item to share?
If you have children, then throwing a family friend Christmas party might be a priority since family is the most important thing after the Lord. Christmas parties can be expensive and time consuming to plan, but there are ways to make them more affordable. Plan the party with families in mind, this could mean thinking about the time and day you are throwing the party. Make sure the food is kid friendly and easy to prepare.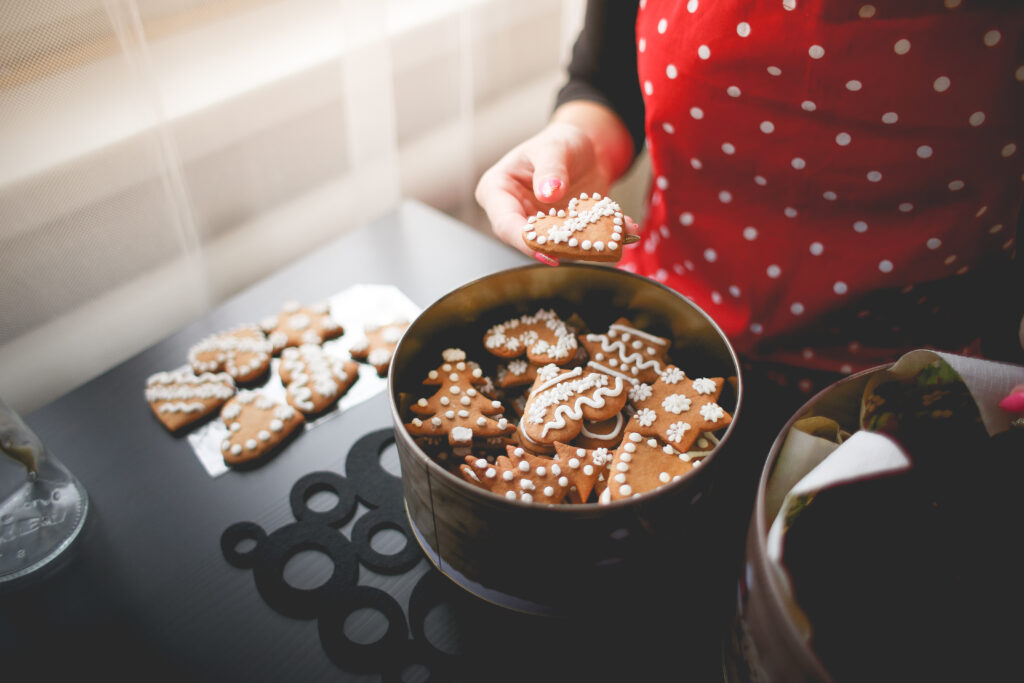 Another way is to do a few dishes yourself and then ask everyone to share the responsibility with a potluck, so everyone brings a dish to share. Keep the decorations simple and inexpensive. If you are throwing your party at home then your house is most likely already decorated for the holidays and then you wouldn't have to add much. Having games or activities planned ahead of time so there isn't too much work at the last minute can be a life saver!
Think about your space, is there enough room for people to get around? If families are coming, what ages are the kids? Do you have enough room to let them play or gather? If you are having a lot of kids and you are no longer in that space yourself, ask a friend to borrow a few toys so they can have something to play. This gives the kids something to do and makes it more enjoyable.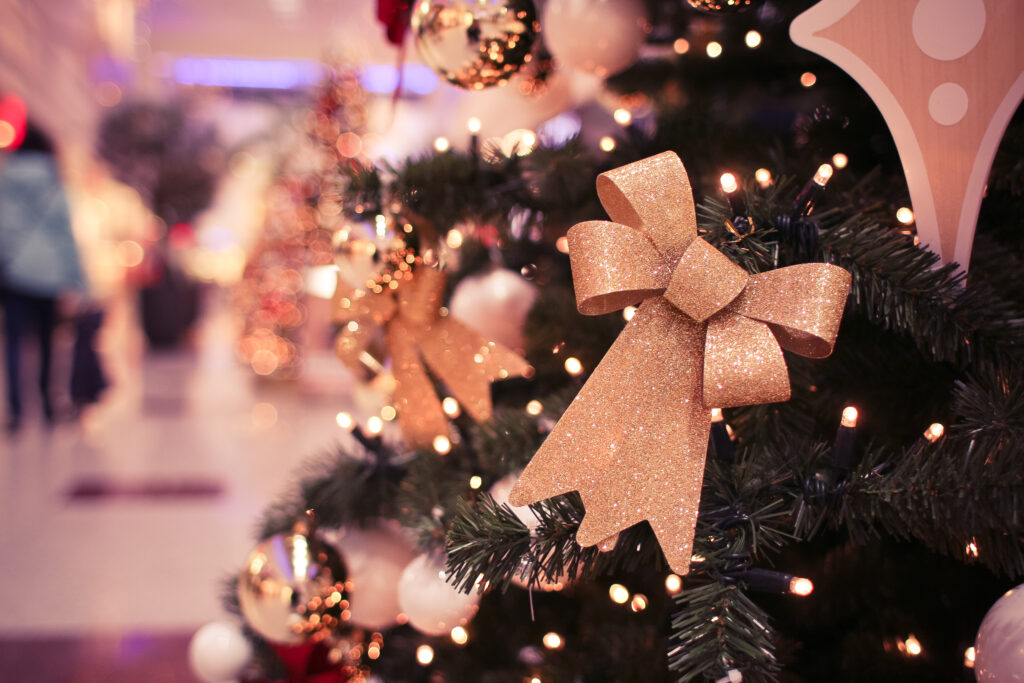 Don't Stress Out!
Christmas is a time for family and friends to come together. It is a time for celebration, joy, and happiness. As the Christmas season approaches, it is important to not get tied up in all the hustle and bustle but remember even something simple works.
Need help keeping the holidays on track? Grab this holiday planner specially priced for my readers. We also have Christmas games you can grab as well!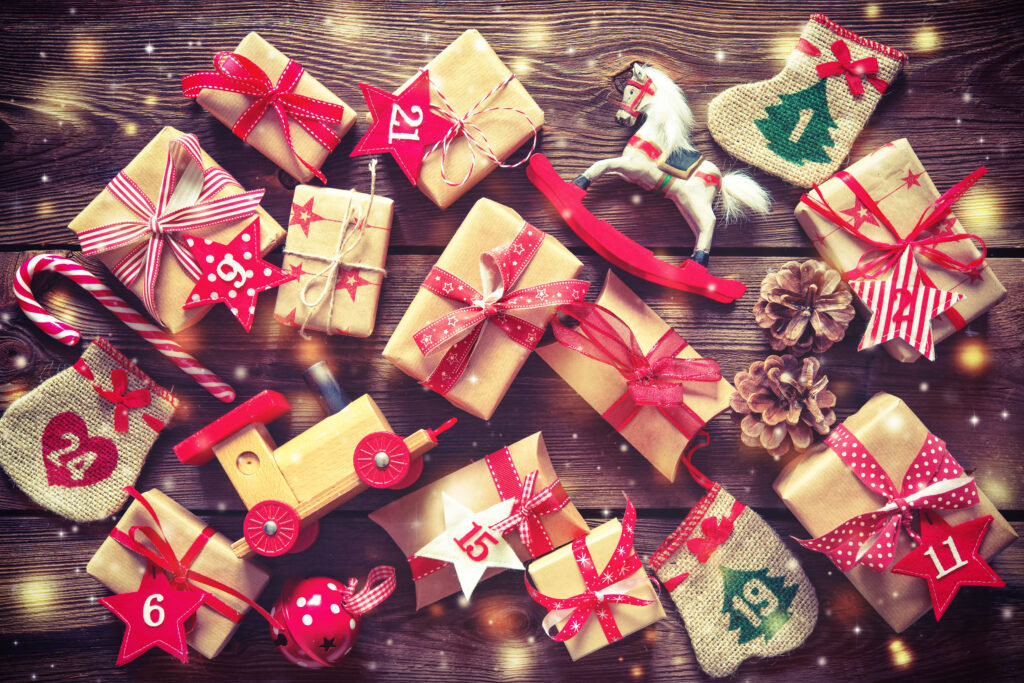 Need some suggestions for awesome Advent calendars? We've got some great ones for you! Have a wonderful Christmas!