Gardner and Edgerton Parks Round-Up
Parks are all located in the Gardner and Edgerton area with links to the full blog post.
Celebration Park – Large play area, green space, restrooms, lake, soccer, and baseball fields.
Veterans Memorial Park – A nice park with green space and memorial.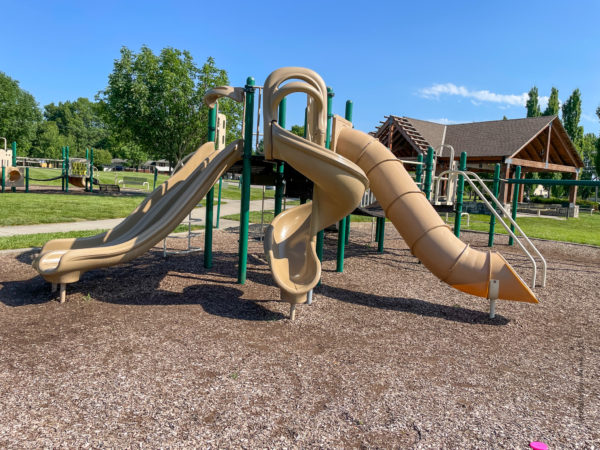 Gardner Junction Park is a unique park as this isn't the traditional park but is amazing for history. It may only be an acre, but has several exhibits with history under a structure and then more reading along the walking path. This is the start of where the Santa Fe, Oregon, and California Trails split when wagons were traveling west.
Westside Park – It looks like this park is mainly used for its baseball fields nowadays. This 11-acre park has four baseball fields kept in great shape. The basketball is mainly just for shooting and is not even a half-court. The sand volleyball courts look okay, but haven't been played on in a while. There are four traditional swings and two infant swings. While there are restrooms, they are only open during games. There is a shelter and grill, though I am not sure I would use it as the shelter is a little holey.
Meadowbrook Park – Nice little neighborhood park with see-saw-like features, monkey bars, swings, and slides.
Brookside Park – This little play area packs a punch with 3 slides and a few climbing features. There is a parking lot with no restrooms, a shelter, one picnic table, and green space. This park connects to the other greenway system for walking and running.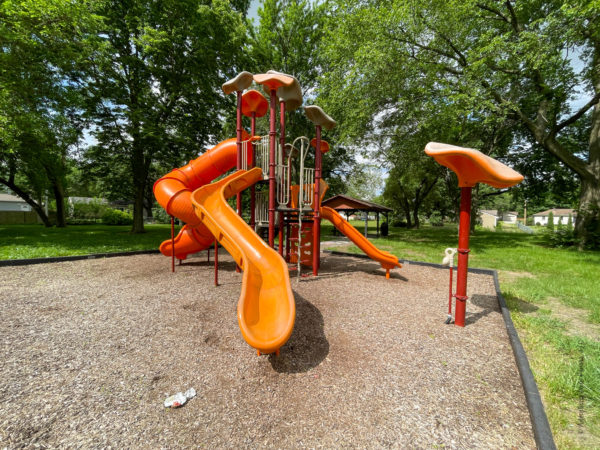 Gardner Lake – This is a park that is all lake, it does have a boat dock, ramp for your boat, a few shelters near the lake and below the dam, and a grill. Great for fishing and getting your own boat in the water at this 125-acre lake.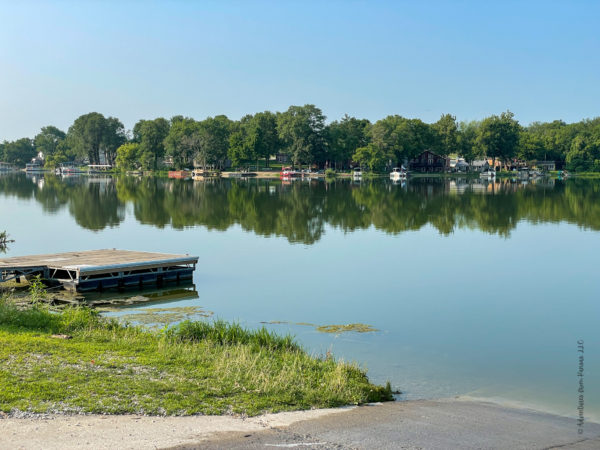 Gardner Municipal Airport – This playground is on the city website, but I think it is more for those who use the airport. It is a great way to play and watch the planes land and take off. There is an old-school style bubble, traditional swings, and infant swings, and a basketball made for a toddler.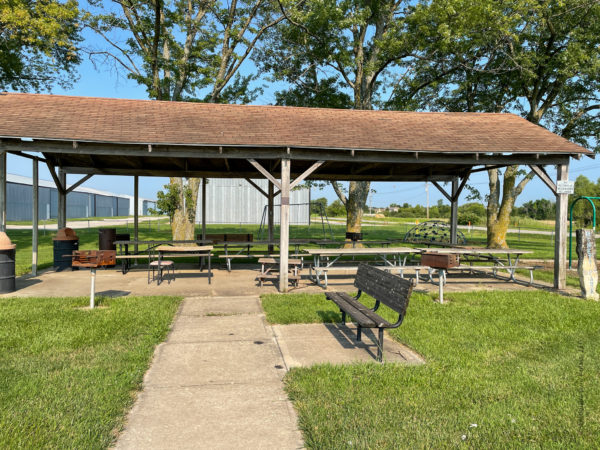 Stone Creek Park – Neighborhood Park with swings and playground. It also has a shelter, green space, and water fountain.
Winwood Park – Another neighborhood park with green space, sand, 2 playgrounds, and trails.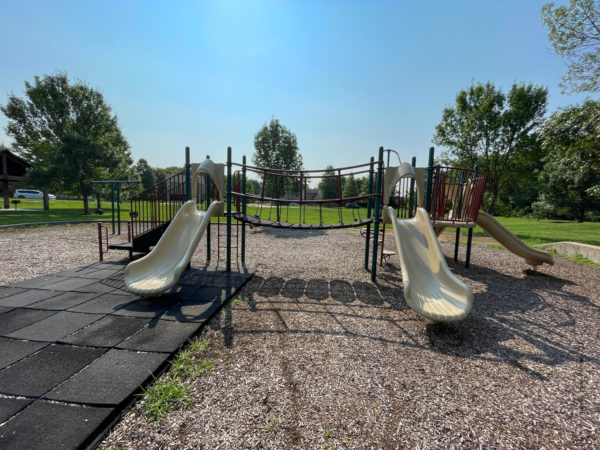 Big Bull Creek Park is part of the Johnson County Park and Rec system but it is located in Edgerton, with lots of green space and a natural play area including a creek entry play area.